How to become one of the Most successful fashion bloggers?
In the past few years, we all are familiar with the latest phenomena of fashion –the Fashion Bloggers. As the internet is spreading all over the world more people are taking interest in fashion blogs in order to know more about the latest fashion trends then they also try to implement these fashion trends in their personal life. Fashion Blogging is just a hobby for some people. And the girls of this new generation try new fashion trends and share their experience in the form of blogs to the rest of the world. Thanks to the fashion bloggers who creates such an inspiring fashion blogs so that we can see the latest fashion trends.
Sometimes these fashion bloggers really work hard, travel country to country to cover the new fashion trends in the respective countries or region and make the world know about these trends.
Before I give you tips to write a successful fashion blog I have selected top three fashion blogs as ranked by blog rank as an example.
Ranked Fashion Bloggers on BlogRank:
Man Repeller:
Leandra Medine is one of the best fashion bloggers. She had started her fashion blog in 2010. The most ranked fashion blog which is followed by most of the people all over the world. Leandra Medine the fashion blogger / designer has coined the phrase "Man Repeller" means a person who wears "sartorially offensive" outfits. The website not only contain about fashion it contains a lot more. If you are interesting in looking great then you should visit this website properly, you can find a lot of fashion trends in this fashion blog. The "Man Repeller" has won the best blog by blog loving Award 2012. Her Amazing fashion style website and trends have left behind the best fashion bloggers like Michael Kors, Superga and Dannijo. Her best fashion trends have a high competition on social media too. And have left almost a million of followers on Instagram and more than 10 million page views per month. That shows that Leandra's man repelling, fashion blog is something many people find inspiring!
Kayture: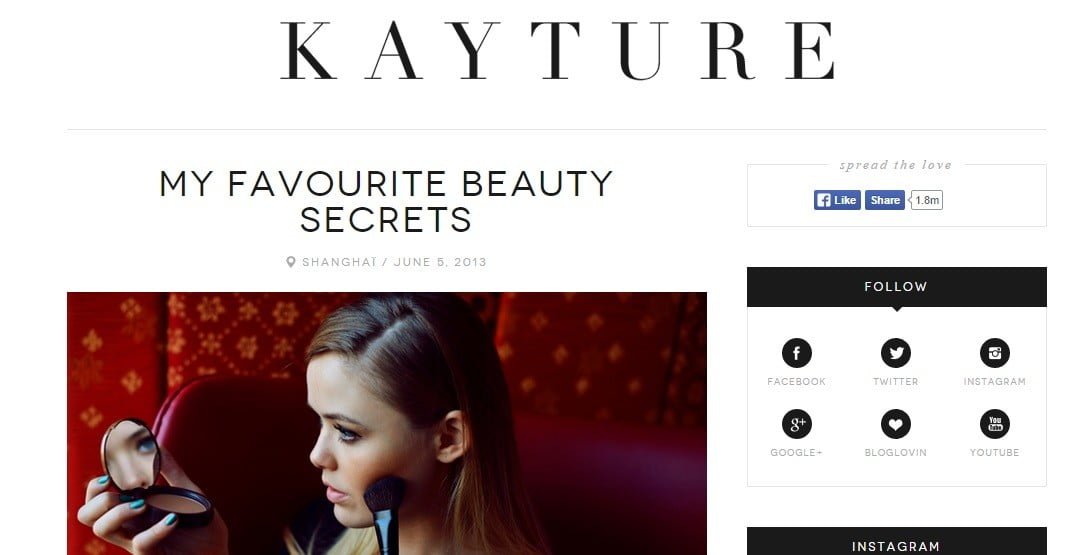 The youngest fashion blogger in this ranked list. She is only 21 and managed to run Kayture. She launched her fashion blog in 2011 with her boyfriend James Chardon in partnership and still he is her partner. This fabulous girl Christina Barzan was born in Belarus, but she moved to Switzerland for having a business. At the beginning of her carrier she couldn't afford the high-quality fashion pieces because of the high price. But she proved that a person in low-quality dresses can also look great because she made such fashion style which her fans and lovers loved it. Beside fashion work, she also works in Collaboration with most famous fashion houses like Dior. She is most known in people for best collaboration work on Piaget, and Cartier etc.
Gary Pepper Girl:
Nicole Warne or the face behind Grey Pepper Girl. The wonderful and beautiful girl is rocking the world with her fabulous looks and new fashion style. Nicole started fashion blogging in 2009. When she was working on vintage clothes and at that time she realizes that this is the work which she had to do. And now a days with this vintage working she also worked in famous brands like Louis Vuitton and Dolce & Gabbana. And she is also on the front pages of magazines Vogue, Harper's Bazaar and Elle.
Tips to write most Influential Fashion Blog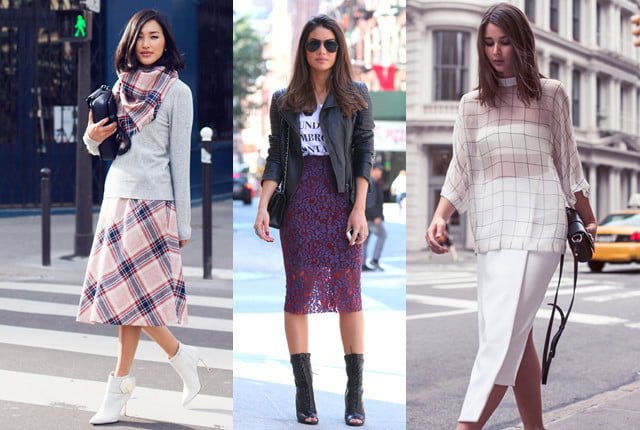 If you have visited the above Fashion blogs you might understand that to become a successful fashion blogger is not a one night work, you need to put a lot of effort and time. Here I will give you few tips to become a successful fashion blogger:
How your blog is different than others?
There was a time when you can count fashion bloggers but now it's totally opposite. Every day, millions of new blogs emerges on internet. And most of these blogs are having same content for fashion style. Therefore, before starting any blog you should ask yourself that how your blog will be different from rest of the other blogs? So for the new blogger I suggest to be different because this internet is full of almost same contents and ideas.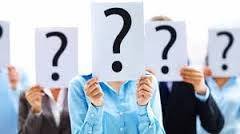 2. Understand your audience and how you will interact with them?
Successful people always understand their analytics. To become a successful fashion blogger you should understand your audience and you should know how you will interact with them. How you influence them.
3. Facebook, Instagram and Pinterest are your best Partner:
Since I am following most popular blogs and the Top Ranked fashion blogs which I have stated above I understood one thing that these fashion bloggers build their brand through Instagram and Pinterest. These are your best partner in this race. And honestly speaking how frequently Instagram is taking place of blogs now. Especially, for Fashion bloggers photos are main thing. Most of the fashion blogs get their traffic from Facebook, Instagram and Pinterest.
4. High Quality Content
If your content is not of good quality then everything is in vein. Most successful fashion bloggers have unique and high quality content. To become a successful fashion blogger you need high quality and updated content because competition is very tough now and people want to read something very different.
5. You are a Brand:
Know yourself. Be honest with you, don't flow with the rest of the word. Be a brand yourself. If you are plus size and you are only focusing on fashion style for zero size then it will not work. Just understand yourself and create your own identity and brand in a truthful and organic way. If you have come across with some of the best fashion blogs than yo might observed that these Fashion bloggers don't go after the fashion trends they create their own brand and trend which suits their personality.
"The thing to know is that you should really be discriminating about what is encompassed in your personal style, and what you want to pursue professionally," Nicolette Mason adds. "I think a lot of people make the mistake of doing everything, and diluting their own vision and their own approach toward fashion. You have to learn to say no."
If you have more tips and ideas to write great fashion blog, please share with us below.