While genetics play a major role in skin health, eating the right foods can also help you look younger, fight acne, and reduce the appearance of wrinkles. More than 20 percent of women suffer from acne into their 20s and 30s. Aside from antibiotics and over-the-counter treatments, there are a number of foods that can help you prevent and treat skin problems. Making certain diet changes can slow the aging process and give you a healthy, glowing complexion. 
It is very common that everything has both bad and good sides as well with the food you take daily. Food not only provides benefits to your health yet it may also cause diseases or prevent the diseases. Always take nutritional food so you gain healthiness with disease risk free. Foods like Tea, Coffee and sweet are the main reasons that causes pimples. Therefore, what you should do to gain the best benefits from food for your health is that you should be careful of every food you take.
Here are seven foods for glowing skin:
#Tropical Fruit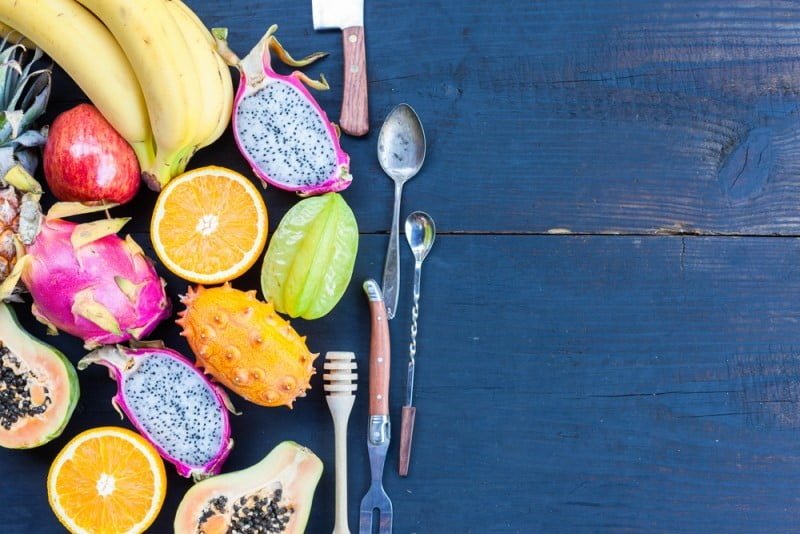 Tropical fruits are rich in vitamin C and antioxidants. Your diet should include kiwi, papaya, mango, pineapple, and guava. The nutrients in these foods stimulate collagen production and help the body fight against free radical damage. Due to their high content of vitamins and minerals, tropical fruits also strengthen the immune system and prevent heart disease, lung disease, arthritis, cold, and flu.
#Olive Oil
Olive oil is one of the best sources of essential fatty acids. Good fats increase skin elasticity and strengthen cell membranes, helping your skin look radiant and nourished. Olive oil is rich in antioxidants and has anti-inflammatory properties. You can apply olive directly on your skin, prepare a moisturizing face mask, or exfoliate your skin with olive oil and sea salt. Adding olive oil to your daily meals will improve the appearance of your skin.
#Yogurt
Yogurt contains large amounts of vitamin A, which is beneficial for your skin. By including yogurt in your daily diet, you will be consuming lots of vitamins and protein. This food keeps skin glowing and remove excess sebum. It also helps in treating acne, reduces skin discoloration, and prevents premature aging.
#Red Grapes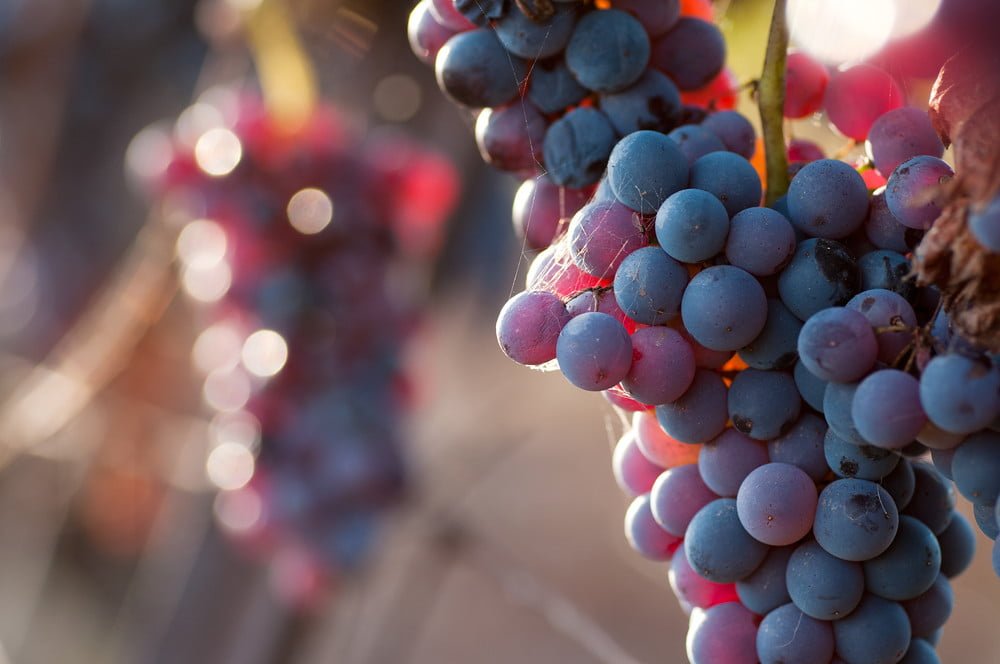 Studies have shown that red grapes contain antioxidants and other natural substances that treat inflammatory skin conditions such as eczema and psoriasis. These fruits also contain resveratrol, a substance that is commonly used in sunscreen lotions. Resveratrol kills cancerous cells, slows down the aging process, and neutralizes free radicals.
#Broccoli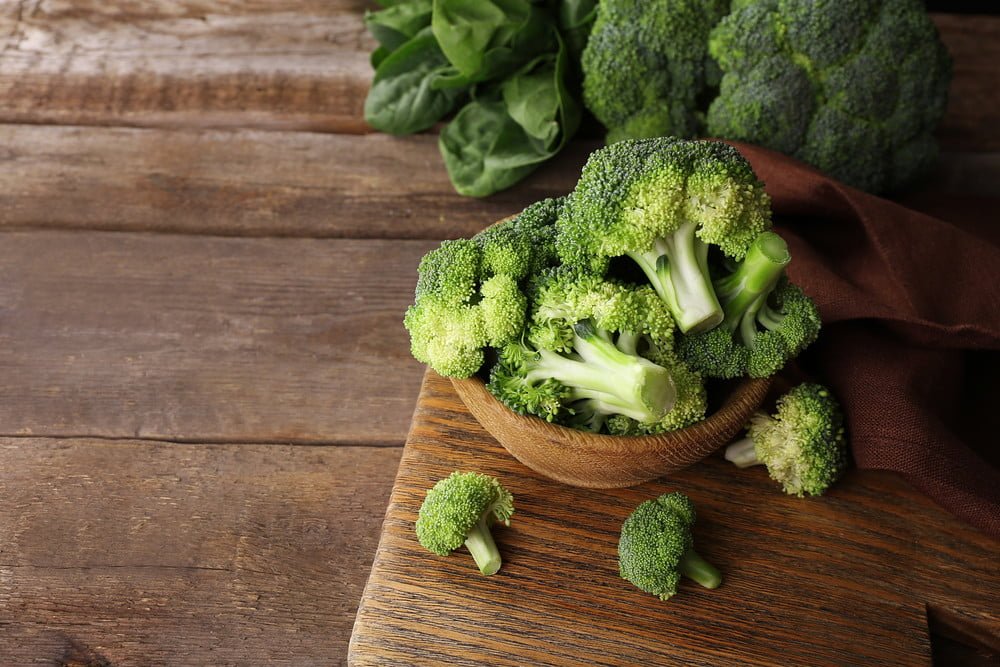 This cruciferous veggie is an excellent source of antioxidant. It contains vitamin E, which protects the skin against UV radiation damage. Broccoli is also rich in vitamin C. This nutrient keeps your skin healthy and boosts your immune system. Researchers have found that broccoli is one of the bet sources of calcium, iron, vitamin A, and vitamin K. These natural substances stimulate the growth of new skin cells and revitalize skin tissues. They also help in treating boils, eczema, rashes, and skin hardening.
#Citrus fruits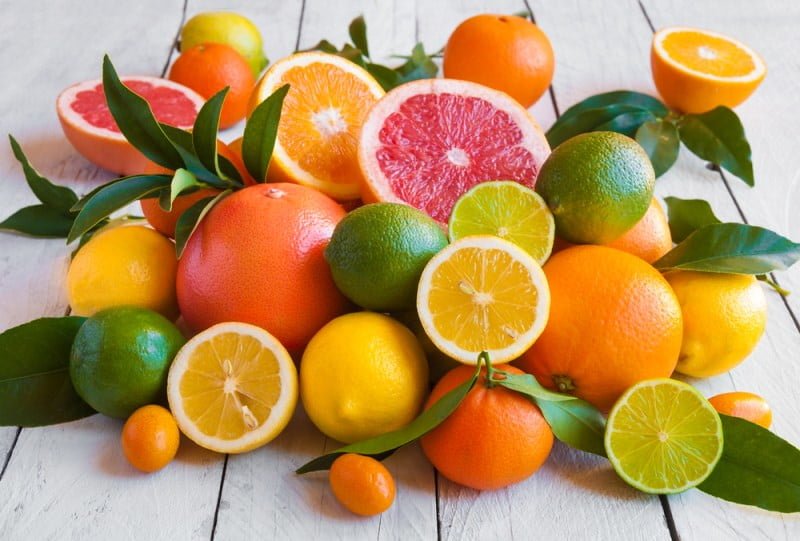 Citrus fruits are abundant in vitamin C and the best source to get it. Our body doesn't produce vitamin C so it has to be taken from other sources. Vitamin C enables you to combat against wrinkles and fine lines that are developed by exposing yourself to the harmful rays of the sun. Ultra violet rays from the sun damages your skin tissues and makes it excessively dry. With this dryness your skin develops wrinkles and fine lines. If you want to look young and beautiful, you need to avoid going in the sun often. Whenever you expose yourself to the sun, make sure you take a good amount of vitamin C so that your skin can be protected from the harmful rays of the sun. Make a habit of wearing sun glasses and carrying an umbrella with you.
#Almonds
Almonds are very essential food for skin and eyes. They provide nourishment to the skin making it soft and smooth. Your skin needs moisture to remain hydrated so that it doesn't look dull and dry. If almonds are used on a regular basis then it would certainly give your skin a very healthy and glowing look. Almond oil is very good to use for skin care purposes. It keeps the skin silky and smooth. Take almond oil and massage it on your face for a few minutes then later on wash it off. It would give tremendous results in days.
| | |
| --- | --- |
| | My name is Karen. I am very passionate about skincare. As someone with sensitive skin, I have been deeply involved in discovering high-quality skincare products and tanning lotions. I run a blog called http://skinbeautifulcare.com/ where I share my findings, as well as articles on skin care tips and best tanning practices that my readers can learn from.  |