Beauty Tips and Tricks – Secret of younger looking skin is as close to you as your Kitchen . Forget Spa and rejuvenate your skin with our DIY homemade Facial mask
We all wish to have a youthful, radiant and rejuvenate skin no matter how old we are. Unfortunately, with the passage of time, sun exposure, use of a lot of cosmetics, poor diet, hormonal changes and many other factors make our skin less elastic, less firm and brings wrinkles which are hard to remove.
Today we will find lots of special treatments and products to rejuvenate your skin and serve to regenerate cells and prevent skin to loses its youthful appearance. Many of these products sold in the market are effective but very expensive and often are not affordable by everyone. Fortunately, there are good alternatives like natural products to rejuvenate skin at 30 or after 30. Their properties make it possible to cleanse, exfoliate and tone the skin to make it radiant and youthful.
Excellent DIY Homemade Facial mask to rejuvenate skin at 30

1.Honey Masks
Honey, Yogurt and Lemon Mask
This powerful rejuvenating mask is ideal for all skin types. This mixture is very powerful for skin care. Honey moisturizes the skin and makes it shiny, yogurt helps remove dead cells with lactic acid and fights the signs of aging. Lemon is a powerful cleanser that reduces blemishes and scars, and keeps an even skin tone.
Ingredients
3 tablespoons honey
½ cup plain yogurt
5 drops of lemon
How to prepare?
In a bowl, mix all ingredients and apply them on the skin, leaving it on for 20 minutes. It is recommended to repeat this 2 times a week for best results.
Note
If you want to use these ingredients to exfoliate the skin, just add 2 tablespoons of oatmeal in the mixture and apply and massage in circular motion on the skin.
Lemon acts as a natural tonic, you can apply directly to the skin with cotton balls. Be careful not to sunbathe then.
If you feel that your skin needs to recover elasticity and firmness , this homemade facial mask is great for toning and give you a youthful appearance
ingredients
2 tablespoons oatmeal
1 tablespoon honey
How to prepare ?
Mix the two ingredients and apply the mixture on the skin and massages in circular motion for 2 minutes. Leave on for 15 minutes then rinse thoroughly with cold water.
Homemade Facial mask to rejuvenate and tone the neck skin
The neck is one of the areas that lose elasticity and firmness easily. This mask is specially made for the care of the skin of the neck, this mask will tone , hydrate and regenerates your skin.
Ingredients
2 tablespoons pure honey
2 egg yolks
2 tablespoons olive oil
How to prepare ?
Mix all ingredients in a bowl and apply it on the neck skin, wash your neck before applying the mask. Make gentle, circular movements and then let sit for 15 minutes before rinsing with cold water.
2. The mask with avocado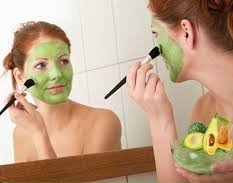 Avocado is known for its many properties for nutrition and hydration of the skin. This mask helps to tone, moisturize and makes your skin healthy and radiant .
Ingredients

½ cup honey
1 ripe avocado
How to prepare ?
Remove the pulp of avocado and mash it with a fork to mix well with the honey. Apply the resulting paste on your face and neck , leaving it on for 20 minutes. After 20 minutes, remove it with cold water and repeat 2 times a week to rejuvenate skin.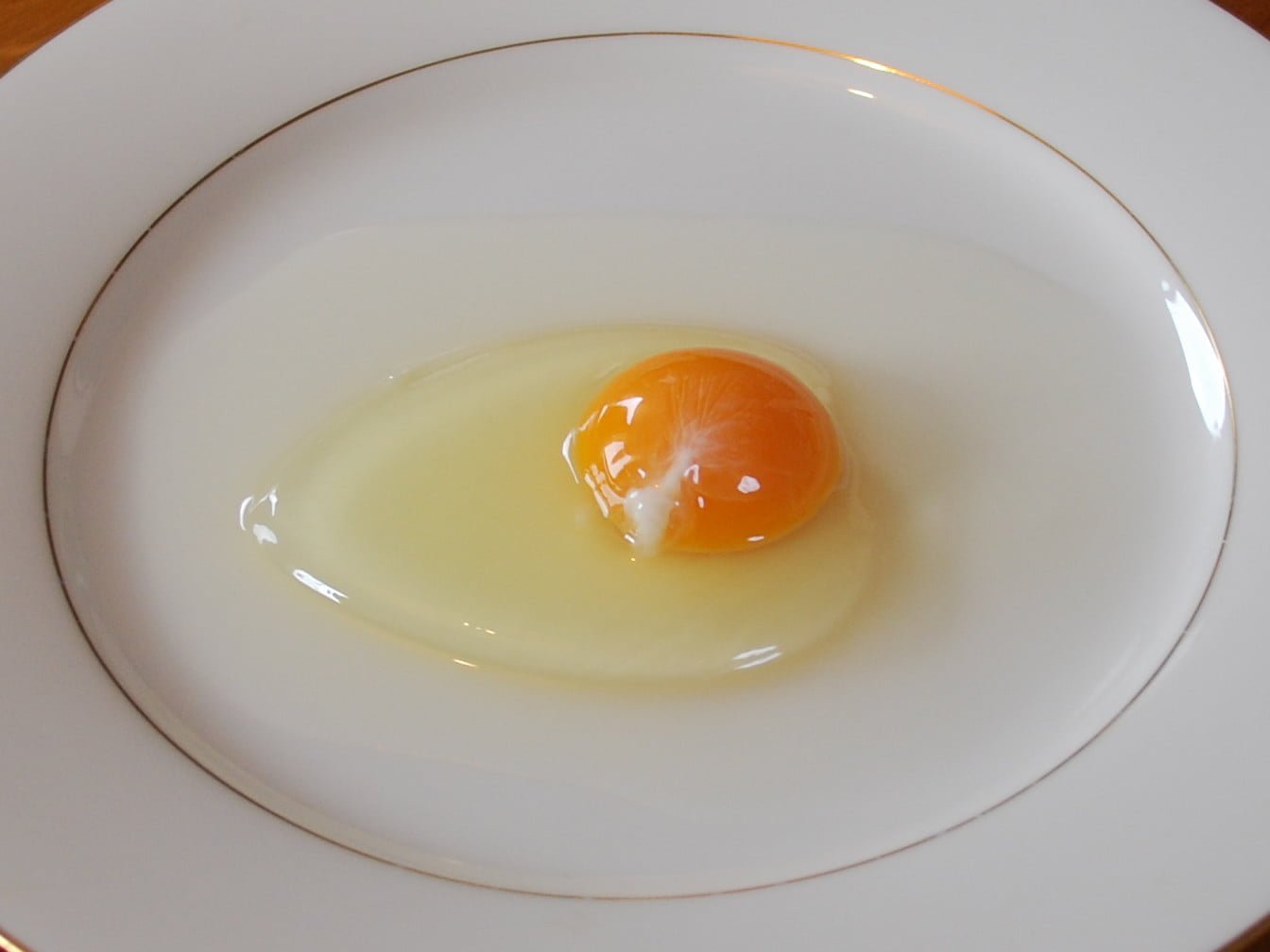 3. The egg mask to tone the skin
The egg contains vitamins that help to make the skin smooth and radiant . If you want to reduce wrinkles , this homemade facial mask will naturally rejuvenate skin and retains its youthful appearance.
Ingredients
1 egg white
1 tablespoon honey
How to prepare ?
Beat egg white . Once it is ready , add a spoonful of warm honey and mix it well. Wash your face with lukewarm water and then apply the mask, wait for 15 minutes. Wash your face with cold water and repeat this mask at least 2 times a week.
4. Blueberry Mask
Nourishing Mask
Ingredients
¼ cup blueberries
1 Olive Oil
1 tablespoon honey
How to prepare ?
Add blueberries olive oil and honey in a bowl. Mix together until it smooth. Apply for 20 minutes on your face and wash with warm water.
Homemade Facial Mask to treat dark circles.
Ingredients
¼ cup cold blueberries
1 tablespoon aloevera gel
How to prepare ?
Take cold blueberries and add the aloevera gel . Crush them together and dab lightly under your eyes. Remove with lukewarm water .
Ingredients
¼ cup blueberries
¼ teaspoon vitamin E
¼ teaspoon aloevera
¼ teaspoon olive oil
¼ teaspoon honey
¼ cup dried crushed oats
1 teaspoon of Fullers earth
How to prepare ?
Mix well all ingredients in a bowl. Blueberries , vitamin E , olive oil and honey are powerful antioxidants . These combined with vitamin C in the berries is excellent for skin aging. Make sure you make the mask just before you need it. Use it right away. Apply for 20 minutes then wash with luke warm water.
5. Moisturize your skin naturally with Banana Mask
The banana is an excellent natural moisturizer for your skin. Vitamin A present in banana restores lost moisture and repair your dry, damaged and dull skin . To moisturize your skin , mash a ripe banana and apply it on your face. Avoid contact with eyes. Leave it on your skin for 20-25 minutes, then wash with warm water. You will instantly soft and supple skin. If you have very dry , flaky skin , you can also add honey to mask. This recipe also helps you get rid of skin pigmentation .
Another easy mask to rejuvenate skin is to crush a ripe half banana and mix with 1 tablespoon yogurt and 1 tablespoon vitamin E oil . Apply to a clean face and wash after 30 minutes with lukewarm water.
6. Strawberry mask to Stimulate your Skin naturally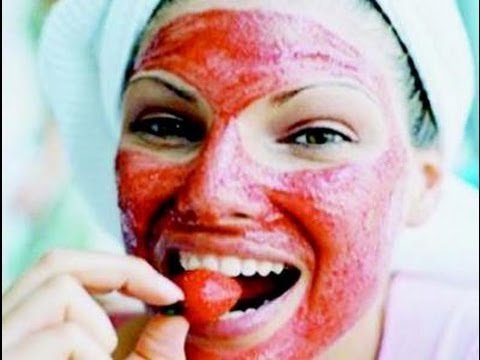 If your skin feels tight , use this natural mask to hydrate and deep nourishing of your skin. Crush several strawberries and mix with honey. Apply this mask on your face and leave for 20 minutes. Then rinse with cold water. Your skin will simply sublime !
DIY Beauty Tips and Tricks | Toothbrush Blackhead Remover