Are you one to stay ahead in the fashion game? Let's crack the code together! The trends continue to evolve, taking surprising turns with every season. This fall, bold colors, imaginative cuts, and unexpected materials are lined up for you. So, what are the 15 best fall fashion trends 2023? Read on to find out:
Unpacking the 15 Best Fall Fashion Trends 2023
But what does it mean for our closets? Broadly speaking, it's about pulling together an outfit that vibrates the same colour from top to toe. This trend emphasizes boldness and simplicity. You see, wearing a single color creates an illusion of height and slenderness. Not to mention, it's a surefire way to make a fashion statement!
As we slip into fall in 2023, these are the fashion trends lighting the way. From bright colors and asymmetrical cuts to the novelty of headscarves, there's something for every style preference. So, as you plan your fall wardrobe, which of these trends will you be embracing? Trust me, choosing can be quite a task!
1. Color Story: Bold Monochromes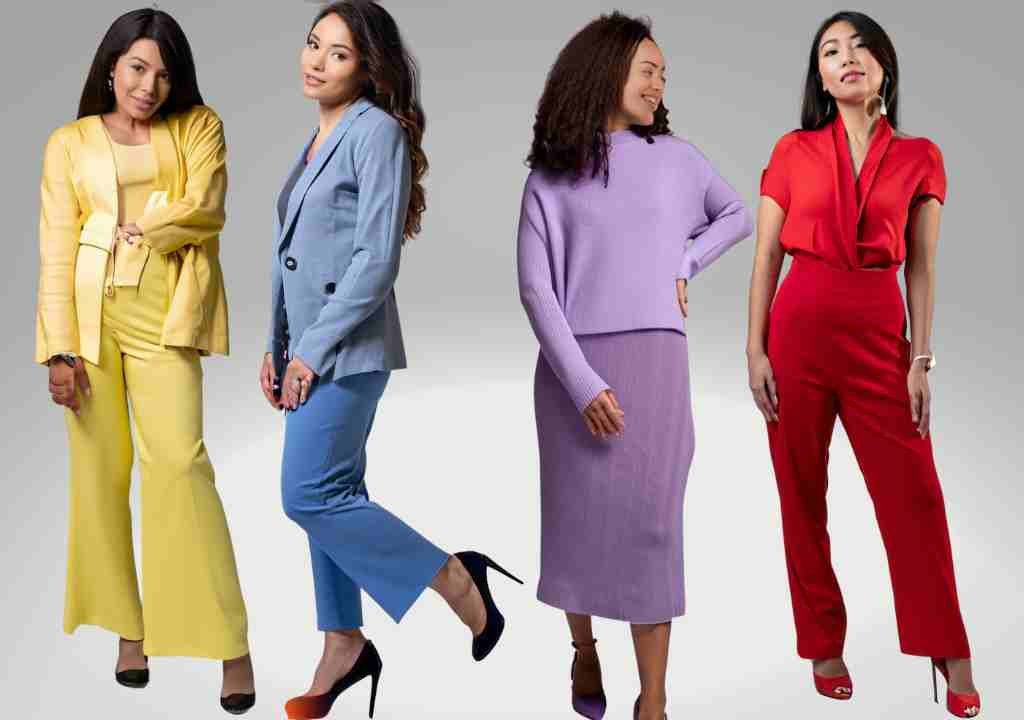 In a surprising twist, fall 2023 is bidding adieu to the typical autumnal hues. Instead, we're looking at a season washed over completely with bold monochromes!
One can't help but ask, "What does this mean for my wardrobe?" Picture this: A crimson overcoat combined with ruby red boots. A sapphire blue sweater paired with dark azure leggings.
Exciting, right? Monochromatic looks evoke an effortless sophistication, making dressing up an absolute joy. The best part? You probably already own several items in similar hues. All you need to do is creatively style them!
2. Rich Red – The Color of Confidence!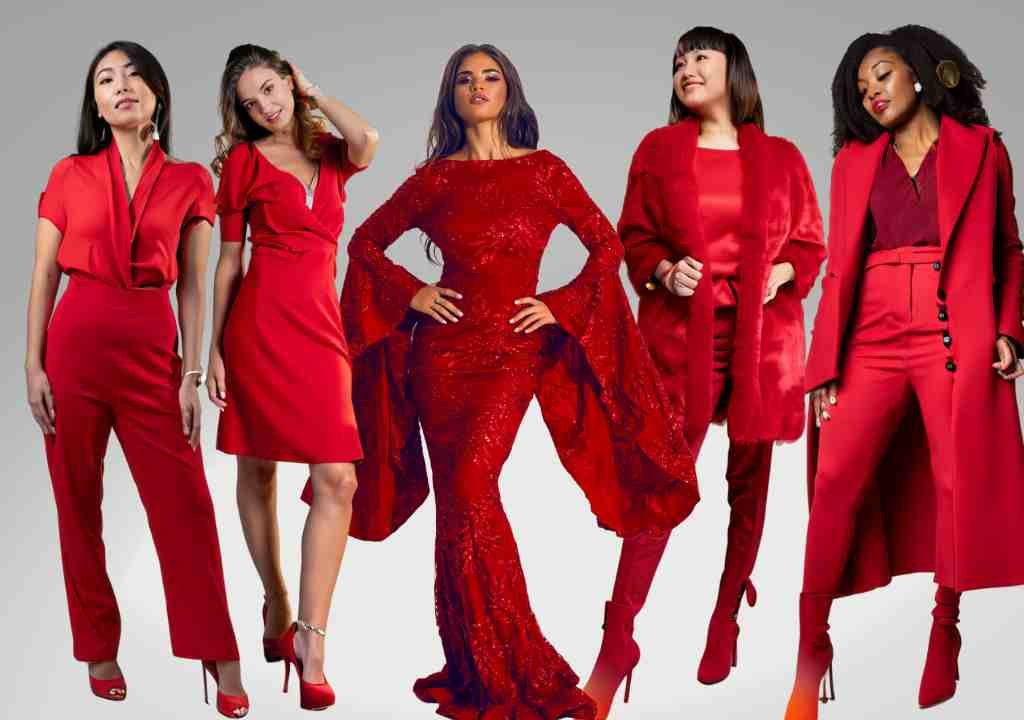 "Which color defines autumn?", you may ask. There's no denying that the answer this year is rich red, the color that truly captures the essence of autumn warmth and vibrancy.
Can a dash of rich red boost your style quotient? Undeniably yes. Rich red sweaters or cardigans can keep you warm while ensuring you look amazingly stylish. Red boots or accessories also have the power to instantly elevate your outfit, making you stand out in the crowd.
3. Peplum – A Blend of Sophistication and Fun!
What's the secret to looking chic and playful simultaneously? Ever tried the peplum trend? Peplum, a short flared or ruffled, gathered strip of fabric attached at the waistline of tops, jackets or skirts offers a retro spin and a touch of femininity to any look.
Is the peplum style trendy this fall? Absolutely! Whether you're heading to work or a casual meetup, a peplum top paired with tailored trousers or skinny jeans can create a perfect balance between structure and softness. Suede or leather peplum jackets also give you a well-rounded, sophisticated look, ideal for fall outings.
4. Sweater Dresses – Cozy up in Style!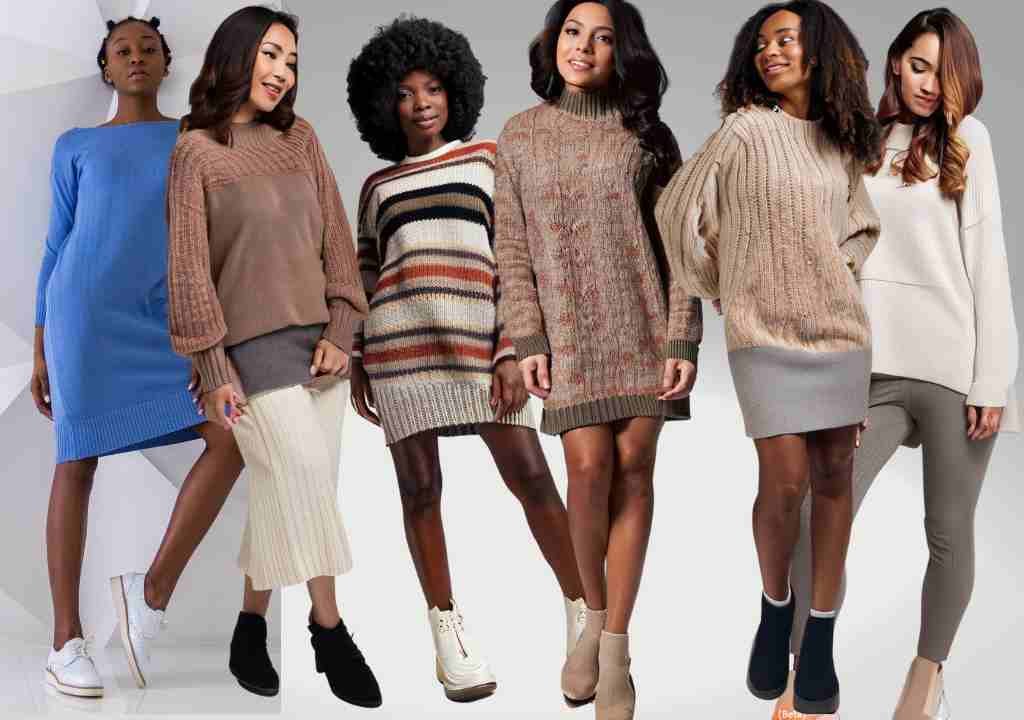 What's one garment that's a perfect fusion of comfort and style for fall? It's undoubtedly the cozy, chic sweater dress! Whether chunky-knit, turtleneck or belted, sweater dresses are hitting fashion streets and winning hearts.
Are sweater dresses trendy? The answer is a resounding yes! Pair them with boots and opaque tights for a stylish yet comfortable day-off look. What about the evenings? Jazz it up accessories to transform this versatile piece into a show-stopping night look!
5. Cutting Corners: Asymmetrical Dresses
If bold colors represent an adventurous spirit, asymmetrical dresses undoubtedly signify an artsy, non-conforming soul. So what's new about asymmetrical dresses in 2023? While the design has always been an emblem of unorthodoxy, the fall trend is all about making it even more fashion-forward.
Imagine this: One shoulder sheathed in fabric, while the other basks in modest exposure. Hemlines that flirtatiously waver, promising the thrill of the unexpected. Who'd have thought that uneven could be so appealing?
Asymmetrical dresses allow you to embrace imperfections while creating a fashion statement. A win-win situation, wouldn't you agree?
6. Bold and Dramatic: Full-On Color Blocking
Remember the retro 80s style? Well, it seems that history continues to inspire contemporary fashion. 2023's fall trends embrace a daring, bold style – color blocking!
Now you might ask, "How can I incorporate color blocking into my wardrobe?" Simple, start by pairing contrasting colors together. For example, a cobalt blue top with a vivid orange skirt would make a strong statement.
7. A Nod to Nature: Earth Tones
If you're more into subtle hues, this trend's for you. Nature-inspired earthy tones are sweeping across the 2023 autumn fashion scene. Think greens, browns, oranges, and yellows, reminiscent of a fall landscape.
Looking for ways to embrace this trend? Try introducing a rich, chocolate-brown trench coat or an olive-green sweater to your wardrobe staples.
8. The Rebirth of Woven Wool Coats
Isn't it wonderful to wrap yourself in a cozy woven wool coat on a cold fall morning? Absolutely! Woven wool coats are at the forefront of fashion trends this fall. The beauty of these coats lies in their ability to bring a sculptural element to any attire, making you look both trendy and elegant.
Constructed from warm, breathable, and resilient fibers, woven wool coats not only keep you toasty but also infuse your wardrobe with an unparalleled level of sophistication. What's more, they come in numerous styles – from ankle-length long coats to waist-hugging peacoats.
So, are you ready to update your attire with a woven wool coat this fall?
9. Layered Looks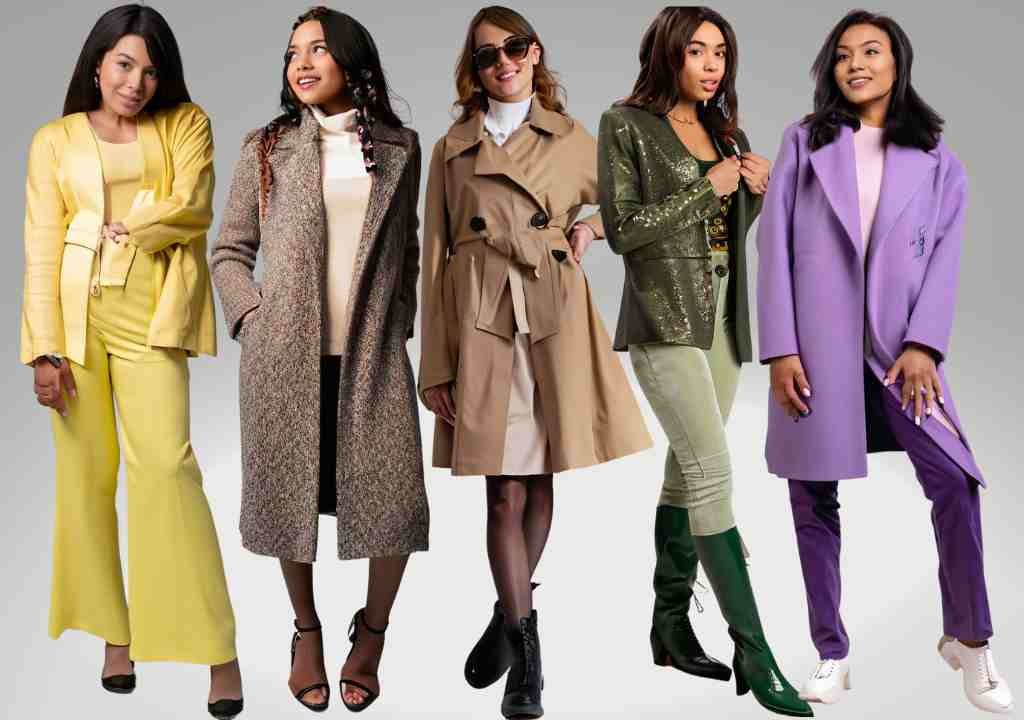 Ever heard the phrase "peel an onion?" When it comes to fall fashion, think layers. Not only does this look fend off the chilly breeze, but it provides endless style opportunities. So how about strutting down the street in a stunning leather jacket over a comfy knit? Throw that over a crisp white shirt, and you've got the perfect fall outfit.
10. Puff Sleeves Sweaters
Who said sweaters needed to be boring? This fall, puff sleeve sweaters are making waves. Offering a twist to traditional winter-wear, these snug sweaters bring together comfort and style. Does it get any better?
11. Chunky Boots
They say, "Give a girl the right shoes, and she can conquer the world". Chunky boots are the perfect footwear for women wanting to exude style while stomping through those orange leaves. Pair them with jeans or a skirt, and you've got an outfit that can take you from casual weekdays to chic weekends.
12. Denim – The Indestructible Trend
No fashion forecast is complete without the mention of denim, right? Denim refuses to fade away from the fashion scene, and why would it? It's versatile, comfortable, and perfect for fall! This season's denim trend leans more towards darker shades and a wider fit. This fall, we witness a rebellious twist to an old favorite. Imagine oversized denim jackets, high-waisted wide-leg jeans, and denim-boots.
Denim overalls, sometimes layered with turtlenecks, are making a comeback. Classic skinny jeans will always hold their position, while flared jeans are toeing the fashion line.
Pair your denim with a stylish woven wool coat, and you're all set to marvel in the Fall season.
13. Luxe Leather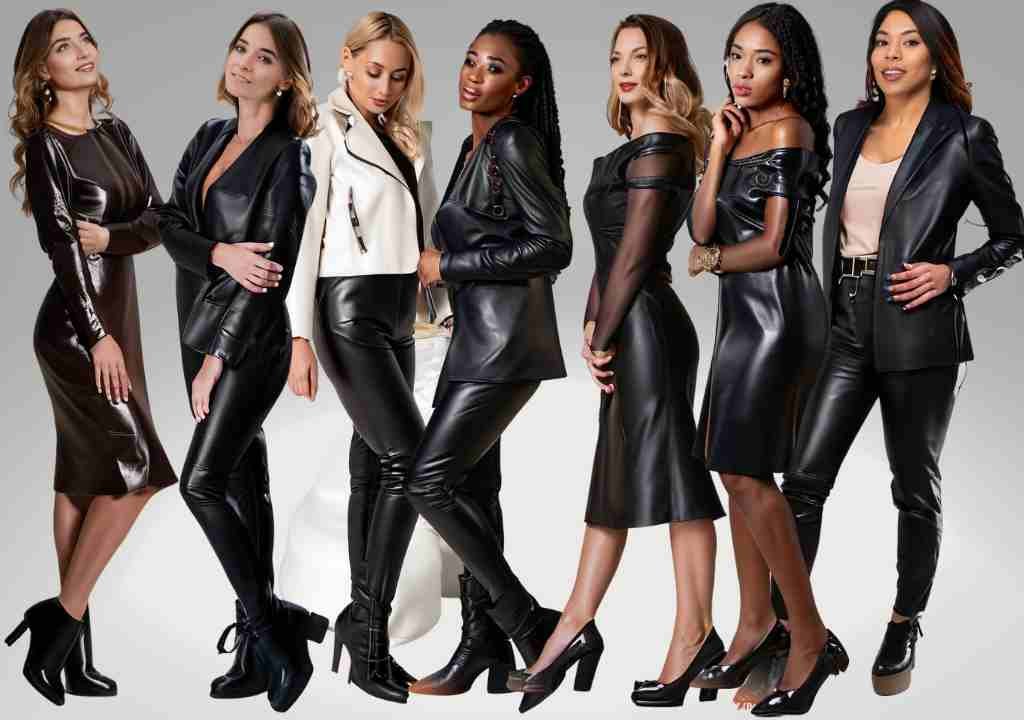 In 2023, who said summer has a monopoly on leather? Luxe leather is taking the fall fashion scene by storm. It's not just about the traditional black biker leather jackets anymore. We're talking about leather pants, dresses, and even jumpsuits in versatile earthy tones. Can you imagine the sleek combination of a cream leather dress with some knee-high cognac boots? The possibilities are endless!
Luxe leather offers both warmth and style. It's a superb way to look stylish while battling the cold autumn chill. Plus, leather has a timeless appeal and a fine quality that seems to grow more attractive with wear.
14. Heritage Prints
Patterns have always found a way to weasel their way into fall fashion trends. In 2023, however, we're all in for a nostalgic journey with Heritage prints. These prints, inspired by tradition and history, lend a fresh yet familiar appeal to your wardrobe. We're talking about the plaids, the paisleys, the checks, and the classic floral prints capturing the essence of vintage charm.
15. Novelty & Maxi Scarves
Adding an extravagant touch to the 2023 fall fashion trends are Novelty and Maxi Headscarves. They not only serve as a statement accessory but also provide extra warmth. Wrap them around your head, wear them like a bandana, or let them flow with the wind, these scarves are about making a bold, fashionable statement.
The Future of Fashion: Embrace the New
Indeed, this fall is set to redefine style norms with the women's best fall fashion trends 2023 shaping up to be all about bold choices and cutting-edge designs. The question remains: are you ready to step concerning fashion, outside your comfort zone?
Let's admit, the fashion journey has its shares of twists and turns, but don't we all love a good plot twist? This fall, let's toast to bold monochromes and asymmetrical styles that embody the true essence of fashion – unapologetic self-expression!
So, are you ready to leap into the future of fall fashion? With these trends to guide you, we have no doubt you'll make an impeccable style statement!
Nonetheless, as we say goodbye, remember, while trends come and go, what matters most in the end is your unique style, confidence, and the joy you derive from dressing up, or down. After all, you are the most important trendsetter in your world!
Star Advice: Remember, the key to nailing the perfect fall outfit is balancing comfort with style. Always aim to stay warm, look chic, and feel fabulous!
Remember these tips, and you're sure to rock 2023's fashion scene! Leave us your comments about your favorite fall fashion staples for 2023.
Also read: 15 Hottest Trends for Summer 2023: Embrace Effortless Elegance and More!