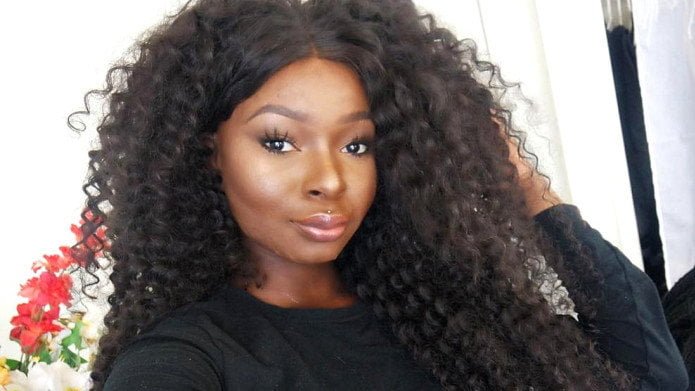 The Power of makeup – This young female victim of a boiling oil accident at the age of 9 years speaks of self- love in a video
Extremely burnt lady talking about the power of makeup in a video
The Power of makeup – This young female victim of a boiling oil accident at the age of 9 years speaks of self- love in a video about the power of makeup. Shalom Blac is a most talented beauty blogger on Youtube.
Nchom, the burned girl, who publishes beauty videos under the name of Shalom Blac on YouTube, was a victim of boiling oil accident at the age of nine that left her bald and has scarred for life, both physically psychologically.
"I was stared at by kids and older people whenever I stepped out. I felt like a living statue that people came to see. It pushed me to be rude towards anyone who stared at me. I cursed people out and cried on many occasions," she told BuzzFeed.
From Nigeria, Nchom had the chance to come and settle in the United States with her family (her sister was also affected) in order to receive care and various reconstructive surgery. Life after accident was not that easy but at the age of 13, she discovered the power of makeup, which allowed her to live an almost normal adolescence.
Today aged 20, the young woman, understood the power of makeup and helped her to accept her new face, she shared her new video with her audience, where she only applied makeup on her half face and left the other half showing her scars to show "The Power Of Makeup" . Today she is confident enough to show herself on camera without makeup. Shalom said. she is not happy because of makeup, she's happy because she loves herself. Because she values herself (and encourages others to do the same)
The Power of Makeup
Noreen Fahad is a fashion and beauty blogger with more than 11 years of experience. As an expert fashion blogger, she makes sure that readers have access to the most relevant and helpful information . She has a passion to write about different topics such as Fashion, beauty, parenting, lifestyle, health & fitness and food & Beverages.
by Noreen Fahad

Related Items:

BLUSH, burn, canada, CHITCHAT, COLOURPOP, CONTOUR, empowering, EVERYDAYMAKEUP, EYESHADOW, fashion, featured, GLOWINGSKIN, HIGHLIGHTER, LIPGLOSS, LIPSTICK, Makeup, message, nchom, NYX, POWDER, shalom, shares, STORYTIME, style, survivor, tutorial, with