Feeling glamorous doesn't always need to dent your wallet! Everyone deserves to look and feel their best, regardless of their budget. How to buy the best makeup products under £20 is no longer a secret. If you're beauty-conscious and budget-minded, remember that with the right knowledge and a bit of savvy shopping, you can fill your makeup kit with quality, yet affordable beauty treats.
What Defines Affordable And High-Quality Make-up Products?

A common misconception links affordable make-up products to poor quality. However, the truth? Good things do come in cheap packages. Affordable make-up products simply imply favourable prices that don't break the bank but still deliver premium results. Not convinced? Just wait until you've seen our list.
Furthermore, high-quality doesn't just signify price but also factors such as a product's ability to provide smooth application, long-lasting effects, good colour payoff, and a skin-friendly ingredient list.
Why is Affordable Makeup Important?
Think about it – why splurge a fortune on makeup when you can achieve the same stellar results with an affordable pick? Prioritising affordability allows us to experiment with different beauty trends without any significant financial commitment. More variety, less money – sounds like quite a deal, doesn't it?
Where to Find Affordable Yet Best Makeup Products Under £20
Are you on a beauty budget and wondering where to find makeup products under £20? Here, we got you covered!
Online Platforms

: Websites like Amazon, eBay or Wish offer ample choices at affordable prices.

Discount Stores

: Discount stores or local drugstores, often house high-quality, affordable makeup.

Brand Websites

: Most cosmetic brands offer budget-friendly lines on their websites.
Experience with the Best Makeup Products Under £20
Personal experiences validate the efficiency of affordable makeup products. High-end price tags do not always equate to higher quality. There are numerous instances of successful budget beauty hauls where users found the products to be just as satisfactory as their expensive counterparts. More affordable brands are becoming popular for their product innovation and quality, proving that bargain beauty can compete in the market.
List of 27 Best Makeup Products under £20
Hang onto your make-up brushes as we take you through a collection of top-notch beauty steals, each under £20.
Best Foundations Under £20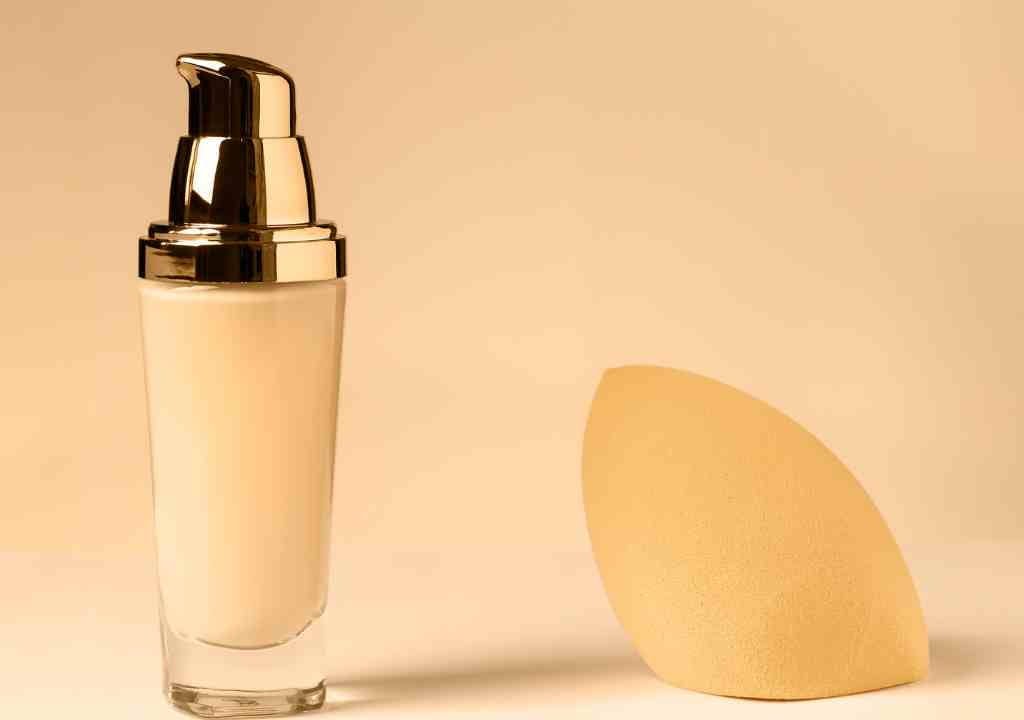 At the core of every makeup regime, is a solid foundation. But, finding a reliable, high-quality foundation that doesn't break the bank can feel like finding a needle in a haystack. How do you decipher what's worth your money and what's a flop? To solve this mystery, I put multiple products to the test in order to bring you this list of the best foundations under £20.
Moreover, Top 12 Best Foundations for Oily Skin is a best guide for those with oily skin. This will help you chose best foundation, this list includes some of the affordable and expansive foundations.
How we tested Best Foundations
Ever wonder how these products are tested right? Well, here's how I did it. I first looked at the main factors considered when selecting a foundation – shade range, coverage, longevity, and formulation. I then wore each product, while undertaking similar routines and weather conditions, for a fair assessment on how they hold up. So, are you ready to find out just what foundations made the cut?
1. Maybelline Fit Me Matte+Poreless Liquid Foundation
Promising a natural, skin-like finish, this foundation delivers just that. With 40 shades in their line, finding your perfect colour-match is an effortless task. It provides medium, buildable coverage and possesses remarkable staying power. Maybelline Fit Me Matte+Poreless Liquid Foundation does not only fits one's complexion, but the wallet too!
2. L'Oreal Paris Infallible 24hr Freshwear Foundation
If longevity is what you're seeking, this one takes the cake. L'Oreal Paris Infallible 24hr Freshwear Foundation stays true to its promise of 24-hour wear without breaking you out. Providing impressive coverage whilst still being breathable, it's a win-win. The price? An absolute bargain.
3. NYX Professional Makeup Can't Stop Won't Stop Full Coverage Foundation
Boasting a staggering 45 shades, this full-coverage formula means business. Its light-weight, matte finish makes it perfect for those with oily skin. It defies the notion of needing to splurge in order to find a good, inclusive foundation.
4. Revlon ColorStay Liquid Foundation
Revlon's ColorStay foundation is an all-time favourite, with a reputation that precedes it! With its reliable, long-wear and wide range of shades, all under £20, you'll be questioning why you ever spent more.
Concealers
If you are on the hunt for the best concealer that won't burn a hole in your pocket. You're in for a pleasant surprise. We have sifted through countless products and indeed, there are exceptional concealers under £20!
Testing Best Concealers
We certainly didn't take our task lightly – we tried and tested each of these concealers ourselves! Focusing on factors such as coverage, blendability, staying power, and an array of shade ranges, we have drummed up the top contenders. How did we fare with different skin types and tones, you ask? Keep reading to find out!
Factors Considered in Product Evaluation
Before diving into the list, let's delve into what considerations were paramount. Coverage was a crucial player – whether a concealer could cover blemishes and under-eye circles effectively. Blendability played a role too – an ideal concealer should blend seamlessly into the skin, no cakey aftermaths welcome here! Staying power was under the microscope too – how long did the concealer last without creasing or fading. Lastly, did the brand offer an inclusive shade range? All skin tones deserve equal recognition in the beauty world.
Best Concealers Under £20
5. Maybelline Instant Age Rewind Eraser Concealer
Chronologically taking the first spot, this Maybelline favorite offers excellent value for money. Boasting full coverage with an easy applicator, it's no wonder this gem is labelled an 'eraser.' Wondering how it fares on under-eye circles? It works wonders, eliminating shadows with barely any product!
6. NYX Professional Makeup HD Photogenic Concealer Wand
Coveted by professionals and makeup enthusiasts alike, the NYX concealer wand gives high-end products a run for their money. Promising flawless coverage and a natural finish, it's ideal for photo shoots and everyday use alike.
7. Collection Lasting Perfection Concealer
This Collection Concealer is a testament that high-quality concealers don't have to be expensive. With a staying power of 16 hours and an array of shades, it's a hard one to beat!
Eyeshadow Palettes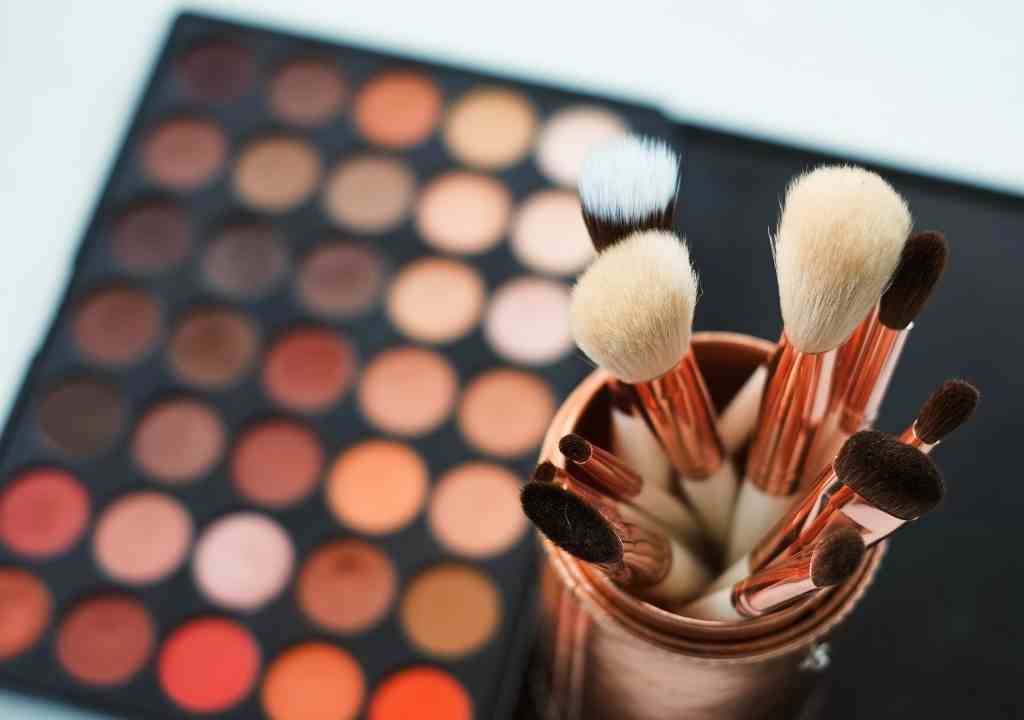 When it comes to adding flair to your eyes, a quality eyeshadow palette is an essential tool in your make-up arsenal. But, who says quality needs to be pricey? Today, we're revealing some of the Best Eyeshadow Palettes Under £20.
How We Tested the Products
Our evaluation process was quite meticulous. First, we gauged the pigmentation – a palette with high pigmentation is a winner as it yields superior colour payoff. Second, texture and blendability were major factors – after all, who wants a chalky eyeshadow that doesn't blend?
Equally important were the longevity and the variety of shades, which enable a diverse makeup look. Finally, packaging was also taken into account because a durable, travel-friendly case is always a plus point. Now, let's reveal the best eyeshadow palettes under £20.
Factors Considered in Evaluation
Pigmentation

: The colour richness and intensity.

Texture and Blendability

: The smoothness and blending ability of the eyeshadows.

Longevity

: How long the eyeshadows last.

Variety of Shades

: The number and diversity of colours in the palette.

Packaging

: Quality and portability of the case.
Best Eyeshadow Palettes Under £20
8. Revolution Pro Regeneration Palette – Legendary
First off is the Revolution Pro Regeneration Palette in the variant – Legendary. This palette is the true epitome of 'bang for your buck'. 18 vibrant shades, perfect blendability and long-lasting wear – isn't that what we all want from our palettes? Plus, it's cruelty-free!
9. NYX Professional Makeup – Ultimate Edit Petite
Next up is the NYX Professional Ultimate Edit Petite palette. A compact palette with a striking colour story that stays on for hours. Its ultra-pigmented shadows glide on effortlessly. NYX has managed to keep quality intact without breaking your bank.
10. MUA Professional 25 Shade Eyeshadow Palette
Do you like options? Then the MUA Professional 25 Shade Eyeshadow Palette is just for you. This budget-friendly palette offers a wide variety of shades suitable for all skin tones and occasions. The excellent pigmentation and blendability are just the icing on the cake.
Let's Talk About Quality
Quality does not always correlate with a steep price tag, especially when it comes to the best eyeshadow palettes under £20. All these palettes offer remarkable pigmentation, blendability, and durability without drying out your skin. They offer a range of tones, from nudes to bolds, mattes to shimmers. Which one suits your style?
Well, there you have it! We've unveiled some of the best eyeshadow palettes under £20. Now it's time to add that pop of color to your eyes without emptying your wallet. Aim for the stars and light up your eyes!
Lipsticks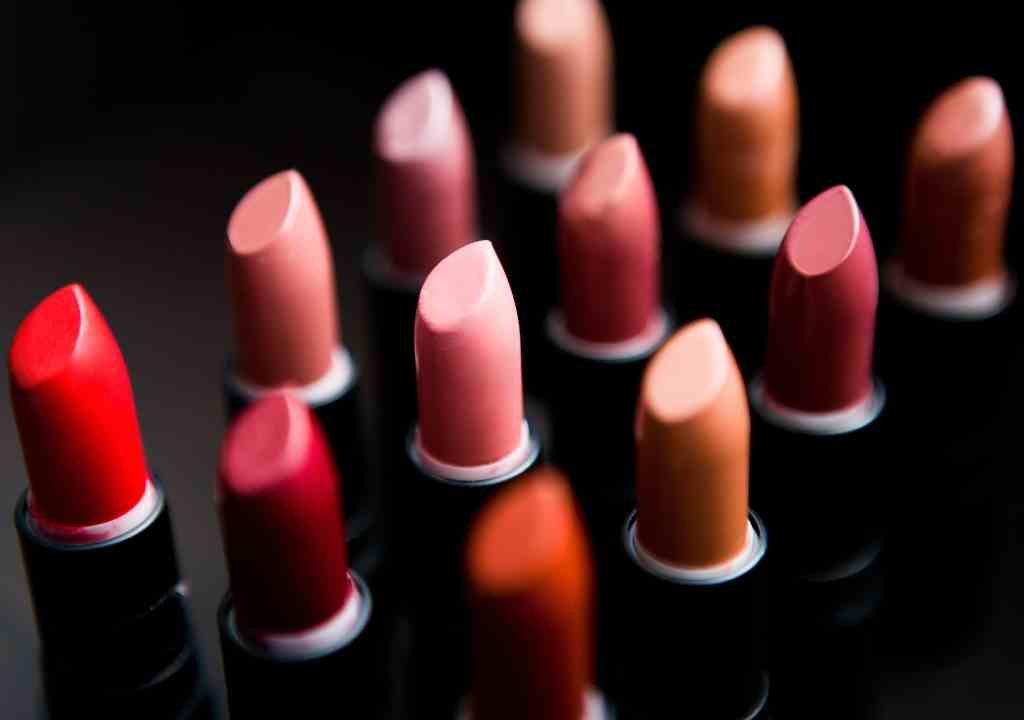 Whether you love a dramatic red lip or a soft pink pout, having the right lipstick can fully transform your look.
Testing Methodology
When testing the lipsticks to make this budget-friendly list, we adhered to a uniform strategy. Each product underwent a thorough examination based on standard parameters such as longevity, colour payoff, and texture. In comparison to wear and tear throughout the day, the lipsticks were tested during various activities like eating, drinking, and even smooching. After all, wouldn't you want your choice of lipstick to remain flawless through your daily routines?
Best Lipsticks Under £20
Does a lipstick really need to come with a hefty price tag to deliver fantastic results? Absolutely not! Here, we've compiled a list of the five best lipsticks under £20, that are both easy on your wallet and fantastic on your lips.
11. Revlon Super Lustrous Lipstick
Do you dream of having luscious and moisturised lips with an irresistible finish? Then the Revlon Super Lustrous Lipstick is your go-to! For just under £8, you'll have access to the luxurious, pigment-rich formula known for its super-smooth texture. Did we mention that it has a wide range of colours?
12. Maybelline Colour Sensational Creamy Matte Lip Color
Who said stunning matte lip colour had to be dry and uncomfortable? Maybelline begs to differ with their Colour Sensational Creamy Matte Lip Color. This little wonder offers a burst of statement-making colour with a sophisticated matte finish. Infused with precious oils, it delivers a sensationally creamy feel for comfort and hydration. If you love a matte finish that doesn't leave your lips feeling dry, this is the product for you.
13. NYX Professional Makeup Matte Lipstick
Choosing a lipstick that packs a pigmented punch can often lead to an expensive end. But not with the NYX Professional Makeup Matte Lipstick. This high-pigmented lipstick offers a plush matte finish that stays put for hours without smudging. It's affordable, durable, and available in a plethora of colours. Ready to amp up your makeup kit with a versatile lipstick?
14. Rimmel Lasting Finish Lipstick
Longing for a lipstick that lasts all day without multiple touch-ups? Look no further than Rimmel's Lasting Finish Lipstick. With up to eight-hour wear and an added bonus of 50% more colour, this product leaves behind a vivid and mesmerising lip look. Isn't it wonderful to have a lip shade that lasts all day and suits your budget too?
15. Bourjois Rouge Velvet Lipstick
Looking for a lipstick that feels as soft as velvet on your lips but doesn't skim on the vibrant colour? Bourjois' Rouge Velvet Lipstick perfectly fits the bill. It offers an incredibly lightweight, creamy texture and guarantees up to 24 hours of bold colour. This affordable lipstick delivers a luxurious experience like no other. Ready for a French touch in your lipstick collection?
Bronzers and Blush Ons
When it comes to making a statement with your makeup, a top-notch bronzer and blush on can never be overlooked. But, is it possible to find the best bronzers and blush ons under £20? The answer is a resounding yes.
How Did We Test the Products?
Our team has extensively tested a wide range of bronzers and blush ons under £20. We commend the monumental task of examining product pigmentation, longevity, blendability, and skin compatibility – to name a few. So, what did we find?
Choosing the Right Product: Factors to Consider
When assessing the best bronzers and blush ons under £20, what factors should you keep in mind? Your skin type and tone would be the primary consideration, right? Additionally, factors like the product's ingredients, finish (matte, shimmer, etc.), and the suitability for the season should also be evaluated. But how to assess these factors effectively? Here's a quick guide:
Skin Tone Compatibility:

Ensure the bronzer or blush-on tones resonate with your skin tone. For example, olive to darker skin tones would look great with warm golden or brown-based bronzers.

Skin Type Consideration:

Dry-skinned beauties might want to stick to cream-based products, while those with oily skin would do better with powder-form bronzers and blush ons.

Seasonal Preferences:

Lastly, the choice between matte, shimmer, or somewhere in between varies from summer to winter.
Top-Rated Bronzers and Blush Ons Under £20
First off, let's get one thing straight: affordability does not equate to low quality. Some of these products might have this astonishingly budget-friendly price tag. Yet, they deliver a pumped up, premium experience, day in and day out. Curious yet? Let's dive in!
16. Rimmel Natural Bronzer
When we're talking about the best bronzers under £20, the Rimmel Natural Bronzer tops the list. What makes it a must-have, you ask? This bronzer is sweat and water-resistant, making it the perfect partner for the summer weather. Its velvety soft texture and light formulation provide a natural sun-kissed touch to your complexion.
Is the Rimmel Natural Bronzer versatile?
Absolutely! It's perfect for every skin tone.
17. Makeup Revolution Roxxsaurus Ride or Die: Versatility at Its Finest
Looking for a versatile product that offers a bronzer, blush, and highlighter in one palette? Look no further than the Makeup Revolution Roxxsaurus Ride or Die. The palette is elegantly designed with a mirror for quick touch-ups when on the go. The shades are easy to blend, providing a natural looking finish. Ideal for enhancing your features subtly and giving you a radiant glow. Here's a sweep—why not indulge in a product that does it all?
18. Milani Baked Blush: The Perfect Flush
Which blush is perfect for achieving that ideal flush of color on your cheeks? The answer is the cult favorite, Milani Baked Blush. It's finely milled with shimmer specks that provide a luminous glow to your skin. This shimmer baked blush is easy to apply, buildable, and gives you a flawless rosy appearance. Also available in multiple shades, there is a perfect match for every skin tone.
Best Mascaras Under £20: Affordable Beauty at Its Best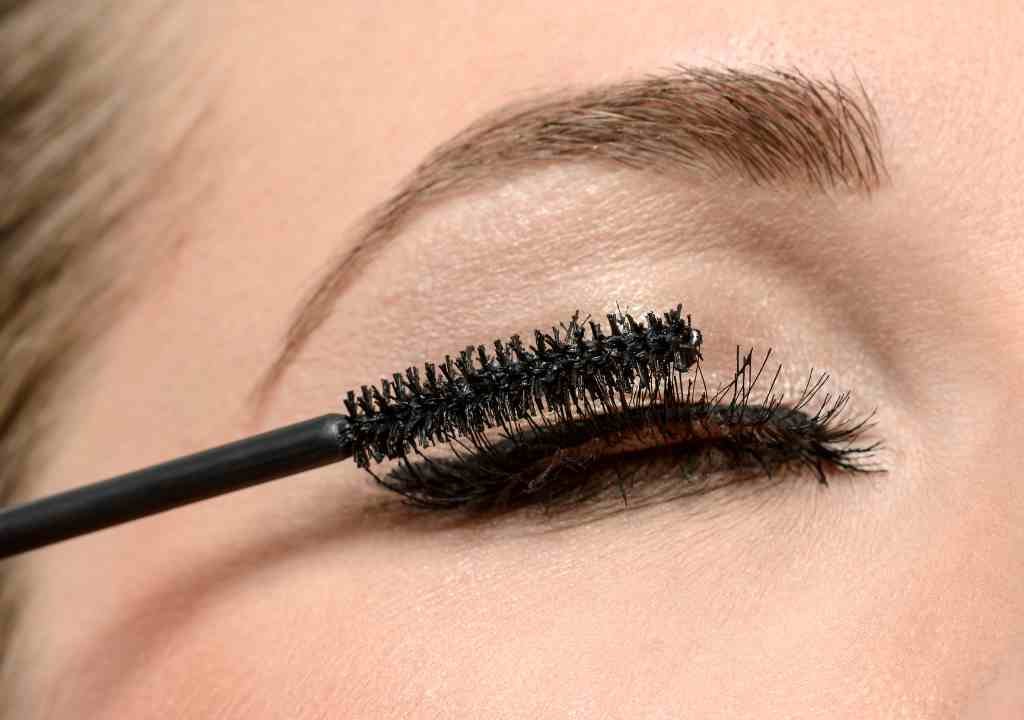 Looking for the best mascaras under £20 that provide volume, length and lasting wear? We've tested dozens of options available on the market to bring you our top picks.
How We Tested the Products
We evaluated these mascaras for their performance, lasting power, and value for money. Did they clump? Were they smudge-proof?
Factors for Evaluation
To test these mascaras, we looked for some key qualities. These included:
Volume: Did the mascara give the lashes the desired thickness?

Length: How much did it increase the length of the lashes?

Wear: Was it long-lasting and water-resistant?

Ease of Removal: Could it be easily removed with regular makeup remover?
Top Picks for Best Mascaras Under £20
After rigorous testing, here are our selected top-rated mascaras that don't break the bank but still deliver exceptional results:
19. Max Factor 2000 Calorie Mascara
Want to feast your lashes on a calorie-rich diet? Look no further than the Max Factor 2000 Calorie Mascara. This mascara builds volume without clumps and is smudge-proof, making it ideal for everyday wear. Remarkably, one thing that Max Factor's got right is its brush design. The traditional bristles makes application a breeze, capturing every tiny lash. So, if your wallet is feeling a bit squeezed but you can't stand to cut corners on your lashes, this mascara might be your perfect match.
20. Maybelline Lash Sensational Mascara
Everyone raves about it, right? And why not? Maybelline Lash Sensational Mascara, with its 10-layer bristle brush, easily fans out lashes and ensures a dramatic look. Waterproof? Yup, you bet! A tear-jerker movie night or swimming in the pool isn't going to ruin your lashes anymore. So, who said a sensational mascara experience has to cost an arm and a leg?
21. NYX Professional Doll Eye Mascara
Don't we all crave dolled up eyes? Well, the NYX Professional Doll Eye Mascara could be your dream come true. Creating ridiculously long lashes and providing an ultimate faux-lash look, this mascara is all about adding length and volume. Trust me when I say, once you try this, going back to your old mascara will seem like a downgrade!
22. Rimmel Wonder'full Wonderlash Mascara
Allow your lashes to bat in luxury with Rimmel's Wonder'full mascara! Infused with Argan Oil, this mascara nourishes lashes while providing a high-impact look. Haven't you heard? Clumpy mascaras are so last season, and this Rimmel favourite says bye-bye to those for good.
Now, you might be wondering, which among these is the ultimate best mascara under £20? While it truly relies on individual preference, our absolute choice would be the Maybelline Lash Sensational mascara for its sensational performance and overall value.
Get Your Perfect Flutter: Best Eyeliners Under £20
Everybody loves a good eyeliner that doesn't break the bank. But with numerous products on the market, how can you find the best eyeliners under £20? What factors do you have to consider in your search?
Testing the Products
When testing the eyeliners, we considered some essential factors. Is the product smudge-proof? How does it glide on the skin**? Is the pigmentation strong enough to pop out**? Can it be taken off easily with a make-up remover?
We've even tried wearing them under different circumstances. Think high humidity levels, physically demanding activities, and even the odd tearjerker movie!
Evaluating the Products
We evaluated eyeliners based on their ability to withstand these varying conditions. Worthy of mention are their price, packaging, and the brand's reputation. Customer reviews also played a significant role in our analyses.
Now, let's dive into the best eyeliners under £20 that passed our tests with flying colours.
Top 5 Best Eyeliners Under £20
Do you know you can have a cat-eye or a dramatic smoky look without splurging too much money? Let's dig into the world of affordable, yet high-quality eyeliners. Here we present our top choice of the best eyeliners under £20!
23. Maybelline Eyestudio Lasting Drama Gel Liner
This eyeliner is definitely an all-rounder. It's a favorite among makeup enthusiasts thanks to its rich color and smudge-proof formula. With Maybelline Eyestudio lasting drama gel liner, longevity is no longer an issue, plus it comes with a professional brush. Isn't it a perfect budget-friendly choice?
24. Rimmel Exaggerate Liquid Eyeliner
Looking for a liner that can create both sharp and soft lines? Rimmel Exaggerate Liquid Eyeliner may just be perfect for you. Its high-definition applicator bristle brush makes application a breeze. The quick-drying, sweat-resistant formula ensures your liner stays put all day long.
25. NYX Professional Makeup Epic Ink Liner
Is precision your topmost priority? With NYX's Epic Ink Liner, you should get the perfect wing every time. It's got a slender, flexible brush tip to give you control over your eye makeup. And despite its high-quality, the cost remains under £20! Isn't that incredible?
26. Revlon Colorstay Eyeliner
Revlon's Colorstay Eyeliner is all about endurance. Its waterproof formula guarantees that your eye makeup stays fresh and unruffled throughout the day. It also includes a built-in sharpener, so crispy lines are always within your reach. An affordable luxury, isn't it?
27. Elf Intense Ink Eyeliner
If you're a fan of intense black color, Elf's Intense Ink Eyeliner has your back. Its felt tip helps craft bold and sleek lines in a single stroke. Cruelty-free and vegan, it's a winner for anyone in need of a quality, low-cost liner. A bargain, wouldn't you agree?
Getting a top-notch eyeliner doesn't need to be an expensive affair. With this list of the best eyeliners under £20, you can achieve that perfect flick without burning a hole in your pocket.
Breaking the bank with make-up purchases? No more! This comprehensive roundup proves that affordability and quality can indeed go hand in hand. So why not give these products a whirl and experience high-quality makeup without the hefty price tag?
Budget-friendly Makeup Tips
Navigating through the beauty jungle while keeping your wallet happy can seem like an insurmountable task. Fear not, here we have some tried and true budget-friendly makeup tips to buy best makeup products under £20 .
1. Money-Saving Makeup Techniques
Just bought that expensive foundation, and shocked by how fast you've used it up? Well, a little product can go a long way. The key is in the technique. Using a sponge or a makeup brush instead of fingers can help distribute the product evenly, giving you a flawless finish while using less of it. Yes, it's that simple!
2. Be on the Lookout for Sales
The prices of cosmetics can go sky high, but so can the discounts during sales. So, why not save a pretty penny by buying from sales? Many drugstore brands and online retailers frequently offer discounts. So, wait for the sales, make a list of what you need, and shop smart.
3. Clip Those Coupons
As old-fashioned as it may sound, coupons are a surefire way of saving money. Be proactive in seeking out vouchers, both in print and online. There are many coupon apps and websites where you can score some substantial savings. And who knows? You might even come across a coupon for that high-end brand you've been eyeing but couldn't afford. Now isn't that a win-win?
4. Quality over Quantity
Being beautiful on a budget doesn't mean compromising on quality. It's about finding makeup that gives bang for your buck, the products that give you the best quality at an affordable price. So instead of having numerous low-quality products, invest in a few essentials that are of high quality and deliver.
Conclusion
The beauty world can be a costly place, but with our budget-friendly makeup tips, you can paint your face without painting your wallet red. Remember to buy smart, save where you can, and never compromise on quality. The next time you're shopping for makeup, keep these tips in mind and buy our list of best makeup products under £20. Go out, and conquer the world, one lipstick (on sale, of course!) at a time.
So, who said being beautiful has to be pricey?